I have been prepared for the Milwaukee Brewers to trade Prince Fielder and Corey Hart for a solid two months now. Heck, I've already written a goodbye to Corey Hart. While trading our two most valuable assets may have seemed like a great idea on paper (we could get Wade Davis, Matt Cain, Gordon Beckham and Daniel Hudson!) I can't help but to agree with the non-move the front office made. As Disciples of Uecker noted the players teams got in return for their players were terribly unfavorable. It was a buyer's market as evidenced by my favorite summation of a deadline trade by KenTremendous:
So, Yankees get Berkman, Astros pay his salary and get nothing in return. That seems like a good deal for Houston. Well done.

"We want Montero for Berkman." "How about we give you nothing and you give us four million dollars and Berkman." "Even better!"
Teams simply weren't trading their pitching prospects, at least the ones we wanted, and if they weren't going to do that there was no point in trading anyone. Nobody got desperate, so nobody got traded. It's as simple as that. Prince and Corey stay. We like those dudes so we're happy. (We're also happy because we kind of called it.)
Then, in the most surprising news of the year, the Brewers signed Corey Hart to a three year contract extension. It's shocking to see his transition from "mostly pointless" to total elation, but there it is. Honestly, I don't even know what to say.
I'll start with this. Corey Hart wanted to be here. He didn't want to be traded. He even said this:
"I would be disappointed to be traded away from the Brewers, because this is the only team I know," said Hart, Milwaukee's 11th-round pick in the 2000 First-Year Player Draft. "I would like to stick it out here and help to turn things around, but I can't control what happens.

"Hopefully, we don't become sellers yet. Obviously, we're not playing good baseball, but we would all like to stay together and try to figure this out."
Which is insane. Have you ever been to Milwaukee? There's like nothing to do! And it gets cold in the winters! Roy Halladay had a no-trade against us for that very reason. Didn't he clue Corey in at the All-Star game? What an idiot Corey Hart is for wanting to play in Milwaukee in front of big crowds!
Still, he's our idiot and that makes me love him because he loves us back.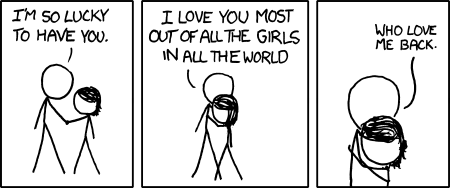 Plus, it's kind of amazing after the vitriol he got for his arbitration case or his anti-booing, anti-fans at Miller Park comments of 2008 (which we totally agreed with) that he still wants to be here. The fans haven't exactly welcomed him with open arms and yet, he wants to stay and now he is. I think it's pretty cool.
Here's the thing about Corey (and hopefully Rickie), starting in 2005 when Rickie, JJ, Corey and Prince all starting making their way to Milwaukee we've believed that this was the start of something special. When Braun joined the fold we thought we had the nucleus of homegrown talent to become a real competitor and if the Milwaukee Brewers were going to win the World Series it would be because of this nucleus of young players. Maybe that hasn't worked out exactly how we planned (we did win a Wild Card and were involved in pennant races two other years (for at least part of the season)), but I can't complain about the nucleus at all. They've given me some great memories and I don't know about anybody else, but if that day ever comes when the World Series is played at Miller Park I want as many of those people to be on the team as possible. Even you, Corey Hart.
(Prince on the other hand? Totally getting traded in the offseason, but that's a story for another day.)